OUR ACTIVITIES
BSB Logistica is your business partner for warehouse management and the logistics service provider for production and distribution companies. BSB Logistica operates both on the customer's premises and at its warehouses in Piacenza and Lissone.
It offers the following services:
INDUSTRIAL LOGISTICS
BSB Logistica operates in the Contract Logistics sector (Third-Party Logistics) and in particular Warehouse Logistics, dealing with all activities performed within the warehouse. These can be summarised as follows: receiving the vehicle….
FOOD LOGISTICS
BSB can handle all foodstuffs with a long shelf life (those that don't require a controlled temperature) and contained in boxes and/or pallets (not in bulk). Thanks to the HACCP Certification…

MICROLOGISTICS
This involves managing logistics for companies with a small amount of material and/or small products to handle. For example, we talk about micrologistics management when it involves storing a small number….

WAREHOUSE MANAGEMENT
BSB Logistica offers a modern warehouse management solution suitable for production and distribution companies. It is aimed at all companies seeking to focus on the heart of their production/commercial…
OUR WAREHOUSES
Our warehouses are close to major motorway connections, facilitating the distribution and receipt of products to and from the major industrialised areas of Italy. A logistics hub served by good local infrastructure leads to economic advantages, including in transport costs.
Our operational activities of logistics and consulting take place mainly in the provinces of: Lecco, Como, Milan, Monza and Brianza, Varese, Bergamo, Brescia, Pavia, Piacenza, Parma, Reggio Emilia, Modena, Lodi, Verona and Vicenza.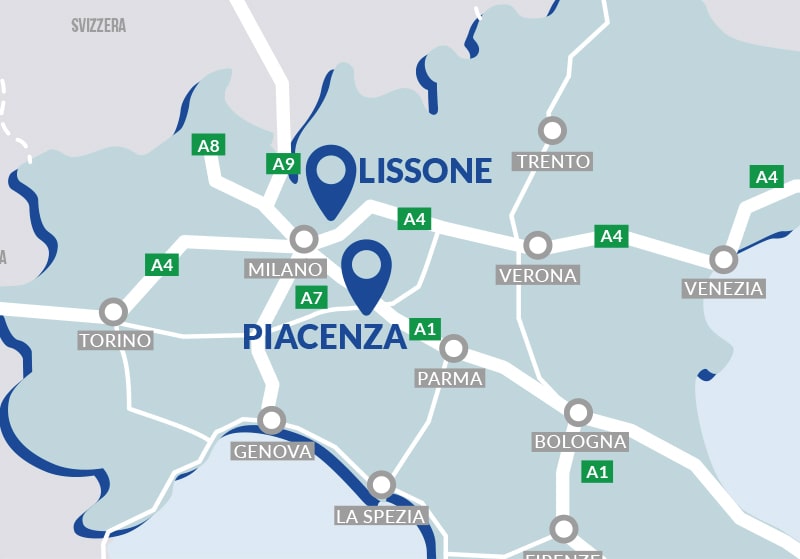 INDUSTRIAL LOGISTICS
LOGISTICS AND CONSULTING
Operating units (in northern Italy)

CONTACT US FOR MORE INFORMATION

NEWS

BSB LOGISTICA: E-COMMERCE LOGISTICS
Given the growing increase in the world of online sales, logistics companies now need to build logistics tools capable of satisfying the large flow of…

LOGISTICS AND MICROLOGISTICS SOLUTIONS FOR YOUR COMPANY: BSB LOGISTICA
BSB Logistica is the leading Italian company in the field of warehouse management and the supply of logistics services for production and distribution companies. Thanks…

REFERENCES